Sweet Home Alabama!
Like most southern states Alabama has some of the most "classically" liberal laws concerning concealed carry. Alabama is unique in that it allows the counties of the state to issue concealed carry permits.
Applications need to be made at your local Sheriff's office where your residence resides, and you must be 19 years or older to qualify. Good news is there's no firearm training requirement.
Now, it takes 30 days from your submission of the firearm application to either be denied or granted, but don't sweat it because the application is easy and not very time consuming.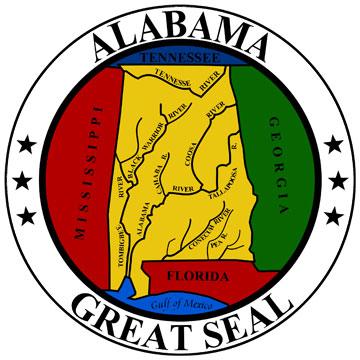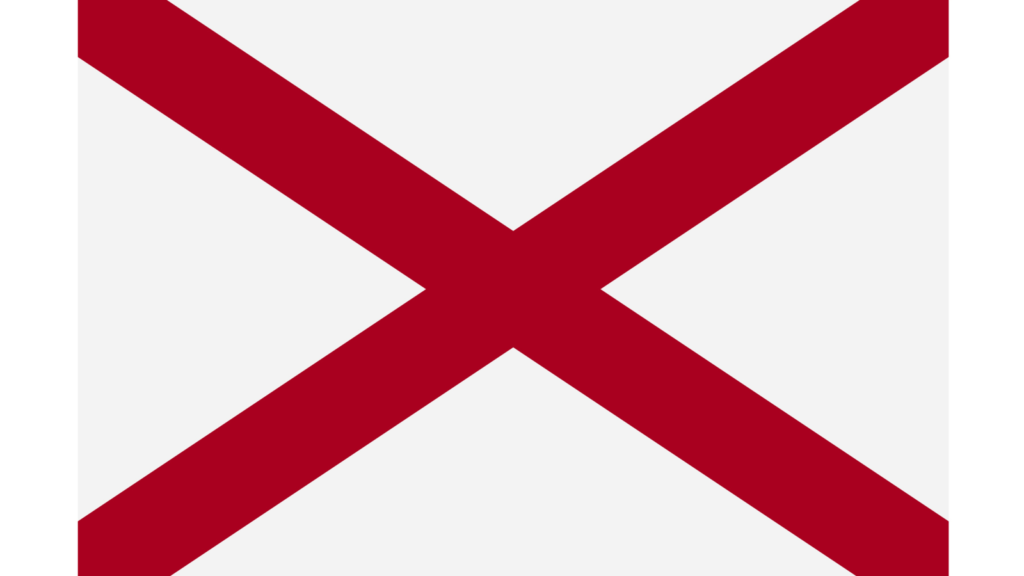 Alabama Gun Laws Quick Facts
| | |
| --- | --- |
| Open Carry Permitted? | Yes |
| Carry In Vehicle? | Yes |
| Carry In State Park? | Yes |
| Carry In Restaurants? | Yes |
| Constitutional Carry? | No |
| No Weapon Sign Enforced? | Unknown |
| Must Notify Officer? | No |
Alabama CCW Reciprocity List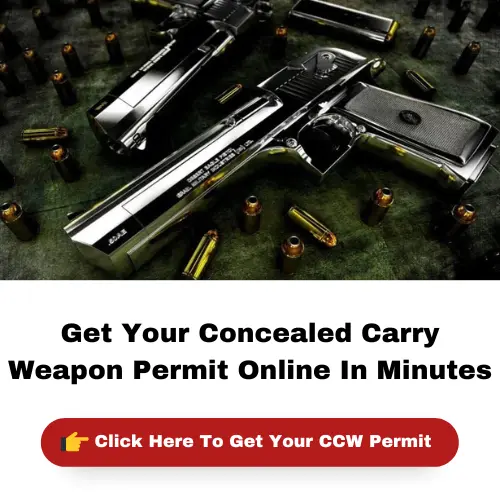 States Honoring CCW

States NOT Honoring CCW

Honors These States CCW Permits
How Reciprocity Works In Alabama
Alabama has written into its law to permit all forms of conceal carry from other states. The law providing this information comes from section 13A-11-85 of the Alabama Code.
Any individual who has a permit to conceal carry in another U.S. state is legally allowed to carry a firearm in Alabama. During their time in Alabama, they will be subject to the laws of the county and state.
Reciprocity Agreements In Alabama
Alabama currently has reciprocity agreements with the following states:
Alaska, Arizona, Arkansas, Colorado, Florida,Georgia, Idaho, Indiana, Iowa, Kansas, Kentucky, Louisiana, Michigan, Mississippi, Missouri, New Hampshire, North Carolina, North Dakota, Oklahoma, South Dakota, Tennessee, Texas, Utah, West Virginia, Wyoming.
Alabama: Where Is CCW Allowed?
Places Allowed
State parks
State and national forests
Road side rest areas
Vehicle
All areas of the state not listed as Off-Limits
Places Not Allowed
Public school grounds which are composed of K-12 grades
School bus used for K-12 grades
Demonstrations at public places
University of Alabama
Building of a highway patrol station, sheriff, or police
Inside any area hosting a professional athletic event not related to firearms which is sponsored by a private or public elementary or secondary school or any private or public institution of post secondary education.
Inside a facility which provides inpatient or custodial care of those with psychiatric, mental, or emotional disorders.
Inside a courthouse or courthouse annex
Prison, jail, halfway house, community corrections facility, or other detention facility for those who have been charged with or convicted of a criminal or juvenile offense.
Building in which a District Attorney's office is located
Building in which a county commission or city council is currently having a meeting
Any place where the carrying of firearms is prohibited by Federal Law.
Alabama: Conceal Carry Laws
Open Carry
Yes
Alabama allows open carry IF the individual is 19 years or older and can legally posses a firearm. You need to have a license/permit to carry a loaded gun in your vehicle.
Carry In Vehicle
Yes
You carry a handgun in a vehicle legally without a permit. However, the handgun must be locked in your glovebox AND unloaded. You can also carry the handgun in a container which is out of reach of the driver and secured to your vehicle. It's important to note, to carry a loaded gun in you need an active permit.

Carry In State Parks
Yes
It is legal to carry in the following areas;
State Parks: YES – Admin Code 220.5.08 (only handguns)
State/National Forests: YES
State Wildlife Management Areas: YES – Admin Code 220.2 (only handguns)
Road Side Rest Areas: YES
The Law
Admin Code 220-5-.08
Admin Code 220-2
Carry In Restaurants
Yes
In Restaurants That Serve Alcohol
"Yes" or "No" states if you can carry in a restaurant that serves alcohol. Some restaurants may be posted with "NO GUN" signs. Check with the staff if this means just the bar area. If we have indicated a "Yes" then it should be legal to have a meal without drinking alcohol.
Constitutional Carry
No
Alabama is not a Constitutional Carry state yet. The Senate has passed laws in favor of permit-less carry but they still have a few hurdles to go through before becoming law.
No Weapon Signs Enforced
Unknown
"No Weapons" signs are not mentioned in Alabama gun laws. We have not been able to find any further information so advise you to follow the recommendation below.
Must Notify Officer
No
There is nothing in Alabama gun laws that state you must inform a law enforcement officer you have a firearm when approached on official business.
The law does state that you need to carry your permit when carrying a concealed pistol on your person or carrying a pistol in a vehicle "…no person shall carry a pistol in any vehicle or concealed on or about his or her person without a permit…"
The Law
13A-11-73 – Alabama Code
Other Alabama Gun Laws In Detail
Alabama Gun Laws
Alabama Concealed Carry Laws
Alabama Open Carry Laws
Alabama Gun Permit Laws