California gun laws are considered the most restrictive of any U.S. state, maybe only compared to New York Laws. California is a "May Issue" state which means the local sheriff has the final say in who is issued a permit. This can range from "shall Issue" in rural counties to no issue in mostly urban counties. Restrictions can be placed on a permit limiting where it can be used. Law enforcement varies with urban counties strictly enforcing all firearms laws and rural counties tending to be more lenient. California law also requires all guns to be registered.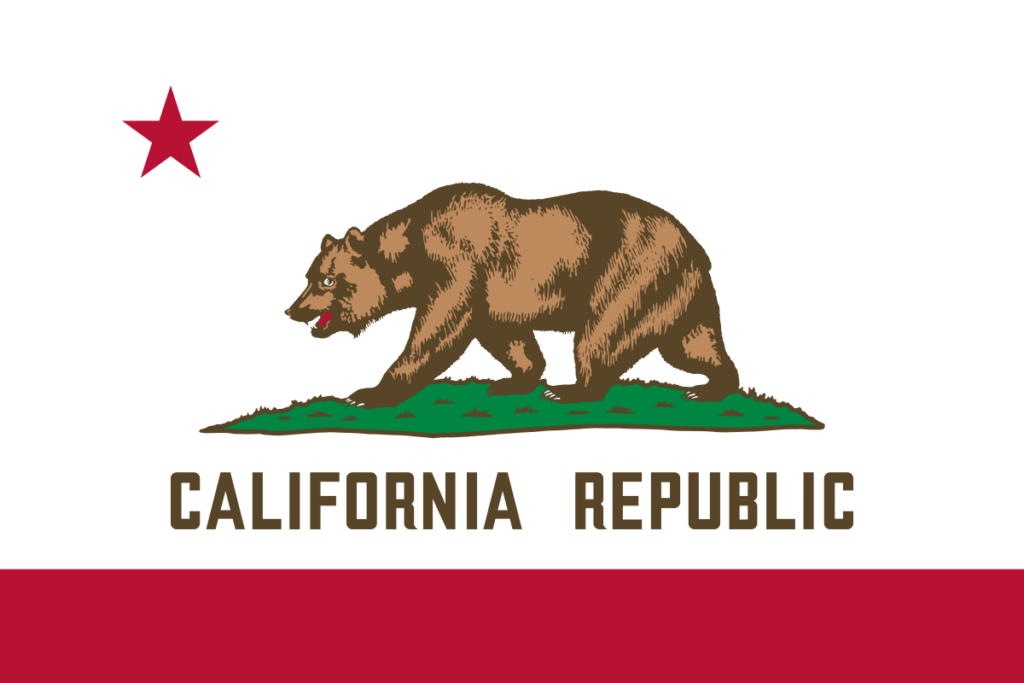 California Gun Laws Quick Facts
| | |
| --- | --- |
| Open Carry Permitted? | No |
| Carry In Vehicle? | Yes |
| Carry In State Park? | Yes |
| Carry In Restaurants? | Yes |
| Constitutional Carry? | Yes |
| No Weapon Sign Enforced? | No |
| Must Notify Officer? | Yes |
California CCW Reciprocity List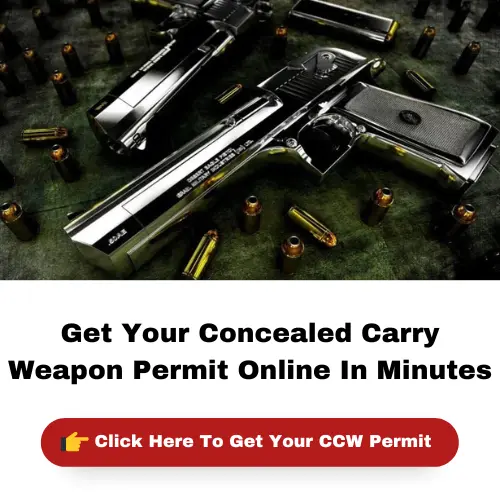 States Honoring CCW
Alabama
Arizona
Arkansas
Idaho
Indiana
Iowa
Kansas
Kentucky
Michigan
Mississippi
Missouri
Montana
Nebraska
North Carolina
Ohio
Oklahoma
South Dakota
Tennessee
Texas
Utah
Vermont
Virginia
Wisconsin
States NOT Honoring CCW
Colorado
Connecticut
Delaware
District of Columbia
Florida
Georgia
Hawaii
Illinois
Louisiana
Maine
Maryland
Massachusetts
Minnesota
Nevada
New Hampshire
New Jersey
New Mexico
New York
North Dakota
Oregon
Pennsylvania
Rhode Island
South Carolina
Washington
West Virginia
Wyoming
Honors These States CCW Permits
California does not honor any other states CCW permit.
How Reciprocity Works In California
California will not honor any other states concealed carry permit. There are 24 states that will accept a California permit.
Reciprocity Agreements In California
California: Where Is CCW Allowed?
Places Allowed
State parks
State and national forests
Road side rest areas
Vehicle
All areas of the state not listed as Off-Limits
Places Not Allowed
School grounds, colleges and universities
Child care facility
Courthouse or Court room
Public buildings or meetings
Social rehabilitation facility
Gun show or event if you have ammunition that fits firearm
State Capitol, any legislative office, any office of the Governor or other constitutional officer, or any hearing room in which any committee of the Senate or Assembly is conducting a hearing, or upon the grounds of the State Capitol, which is bounded by 10th, L, 15th, and N Streets in the City of Sacramento.
State wildlife management areas
Polling station – this includes any person, uniformed peace officer, private guard, or security personnel or any person who is wearing a uniform of a peace officer, guard, or security personnel, who is stationed in the immediate vicinity of, or posted at, a polling place without written authorization.
Demonstrations related to refusal to work
While masked to conceal your identity.
Any place that serves alcohol for consumption
Cal Expo center in Sacramento
You may not carry a firearm if you are consuming alcohol
You may not display a concealed firearm
You cannot carry a concealed weapon not listed on the permit.
You cannot carry a concealed weapon at times or circumstances other than those specified in the permit
Any place where the carrying of firearms is prohibited by Federal Law.
California: Conceal Carry Laws
Open Carry
No
Open carry is not legal anywhere in California.
Carry In Vehicle
Yes
If you don't have a permit, and you're 18 or older and reside in California you can carry a handgun in a vehicle so long as the handgun is stored in a locked container outside the glove compartment and is unloaded. If you're carrying the handgun it must be in a locked container. If you have a CCW permit than you're legally allowed to carry in a vehicle without following the above. The Law Penal Code 16850
Carry In State Parks
Yes
You can carry in parks, however it is illegal to carry in the buildings of state parks. State Parks: YES State/National Forests: YES State Game Management Units: NO – Fish & Game code 10500 Road Side Rest Areas: YES
Carry In Restaurants
Yes
You can carry in restaurants which do NOT serve alcohol.
Constitutional Carry
No
California does not allow for Constitutional Carry.
No Weapon Signs Enforced
No
In California, "No Weapons" sign do not have the weight of the law behind them.
Must Notify Officer
Yes
You must notify law enforcement of your possession of a handgun if you're approached on official business.
Additional Resources
California Concealed Carry Laws
California Open Carry Laws
California Gun Permit Laws