Maryland operates as a "May Issue" state which means you're required to show good cause for owning a handgun, and you must provide documentation to give background details for your case. Some reasons included working for a security firm or safe-guarding a business."May Issue" policy makes obtaining a handgun permit in Maryland difficult but not impossible. Marylands constitution has no provision to protect the right of individuals to bear or keep firearms.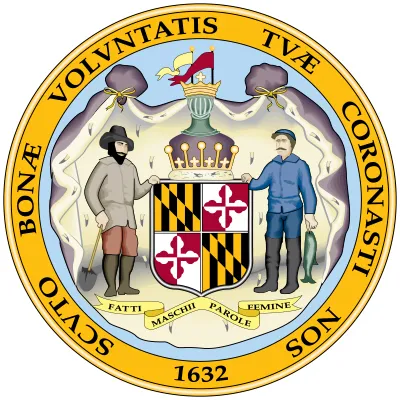 Maryland Gun Laws Quick Facts
| | |
| --- | --- |
| Open Carry Permitted? | No |
| Carry In Vehicle? | No |
| Carry In State Park? | No |
| Carry In Restaurants? | Yes |
| Constitutional Carry? | No |
| No Weapon Sign Enforced? | No |
| Must Notify Officer? | No |
Maryland CCW Reciprocity List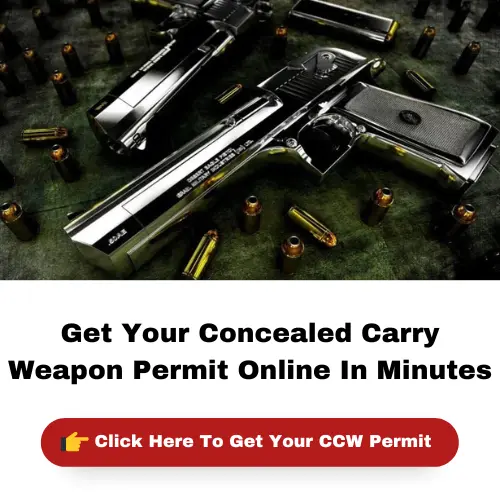 States Honoring CCW
Alabama
Alaska
Arizona
Arkansas
Idaho
Indiana
Iowa
Kansas
Kentucky
Michigan
Mississippi
Missouri
Montana
North Carolina
Ohio
Oklahoma
South Dakota
Tennessee
Texas
Utah
Vermont
Virginia
Wisconsin
States NOT Honoring CCW
California
Colorado
Connecticut
Delaware
Florida
Georgia
Hawaii
Illinois
Louisiana
Maine
Massachusetts
Minnesota
Nebraska
Nevada
New Hampshire
New Jersey
New Mexico
New York
North Dakota
Oregon
Pennsylvania
Rhode Island
South Carolina
Washington
West Virginia
Wyoming
Honors These States CCW Permits
How Reciprocity Works In Maryland
Reciprocity Agreements In Maryland
Maryland: Where Is CCW Allowed?
Places Allowed
State game management areas
All areas of the state not listed as Off-Limits
Places Not Allowed
Any property belong to a Public School. The law just says "Public School" but does not indicate what type of public school.
Demonstration – you cannot be within 1000 feet of the demonstration
In legislative buildings
On any aircraft
In a lodging establishment.
Dredge boats unless it is a 10 gauge shotgun
Around or inside any public buildings or grounds owned by the state.
Chesapeake Forest Lands
In any State Forests
In State Parks
Any highway rest area owned by the state, unless the weapon is properly secured within the vehicle.
Adult rehabilitation centers
Child care centers, unless it is a small center inside a residence.
Any place where the carrying of firearms is prohibited by Federal Law.
Maryland: Conceal Carry Laws
Open Carry
No
You will need a permit to carry a handgun either concealed or openly. Although open carry is technically legal it is not advisable in this state. You would most certainly be stopped by the police and your actions could be used as a reason to revoke your permit. The only people who openly carry in Maryland are the police or security guards.
Carry In Vehicle
No
Without a permit to carry it is illegal to carry a loaded firearm in a vehicle. If you have a permit to carry then there are no restrictions on carrying a loaded firearm in a vehicle. 4-203 Transporting handgun.
Carry In State Parks
No
It is illegal to carry in the following areas; State Parks: NO – Admin code 08.07.06.04 State/National Forests: NO – Admin code 08.07.01.04 State Wildlife Management Areas: YES – Nat. Res. code 10.4 Sec. 4.10.408(d) Road Side Rest Areas: NO – Admin code 11.04.07.12
Carry In Restaurants
Yes
"Yes" or "No" states if you can carry in a restaurant that serves alcohol. Some restaurants may be posted with "NO GUN" signs. Check with the staff if this means just the bar area. If we have indicated a "Yes" then it should be legal to have a meal without drinking alcohol.
Constitutional Carry
No
Maryland does not have constitutional carry.
No Weapon Signs Enforced
No
We have not found any laws giving gun signs the force of law. However, we advise everyone to abide by any gun sign they encounter whether they are lawful or not.
Must Notify Officer
No
There is no law in Maryland that states you must inform law enforcement you are carrying a firearm. However, there is a law that states you must have a valid carry permit in your possession if you carry, transport or wear a handgun. You would need to present the permit if asked by a law enforcement officer. Sec. 5-308 Possession of permit.
Additional Resources
Maryland Concealed Carry Laws
Maryland Open Carry Laws
Maryland Gun Permit Laws