Rhode Island is another northern state which restrictive laws when it pertains to obtaining a conceal carry permit.
Permits are issued by the AG or local authorities. Rhode Island has technical differences in terms of how they issue permits. The AG states Rhode Island is a "May Issue" state, where the local law indicates a "Shall Issue" state. Court cases in the future will clear this up.
To obtain a permit, you must indicated why you need one and how it will resolve the problem. Additionally, you must be 21 and have 3 notarized references for approval.
Rhode Island Gun Laws Quick Facts
| | |
| --- | --- |
| Open Carry Permitted? | No |
| Carry In Vehicle? | Yes |
| Carry In State Park? | No |
| Carry In Restaurants? | Yes |
| Constitutional Carry? | No |
| No Weapon Sign Enforced? | Unknown |
| Must Notify Officer? | No |
Rhode Island CCW Reciprocity List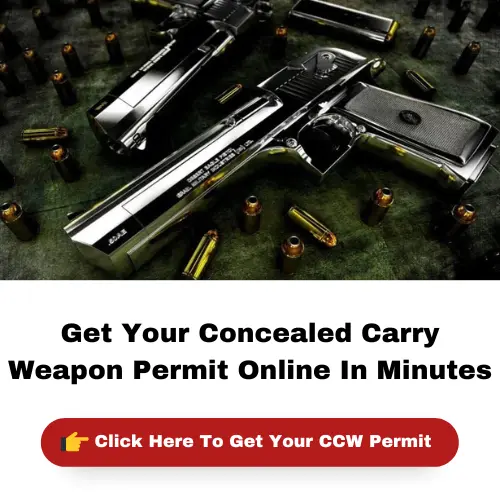 States Honoring CCW
Alabama
Alaska
Arizona
Arkansas
Idaho
Indiana
Iowa
Kansas
Kentucky
Michigan
Minnesota
Mississippi
Missouri
Nebraska
North Carolina
Ohio
Oklahoma
South Dakota
Tennessee
Texas
Utah
Vermont
Virginia
States NOT Honoring CCW
California
Connecticut
District of Columbia
Hawaii
Illinois
Maryland
Massachusetts
New Jersey
New York
Oregon
Rhode Island
Washington
Honors These States CCW Permits
How Reciprocity Works In Rhode Island
Unfortunately Rhode Island does not recognize any other states CCW.
Reciprocity Agreements In Rhode Island
Rhode Island: Where Is CCW Allowed?
Places Allowed
Road side rest areas
Vehicle
All areas of the state – except those listed below
Places Not Allowed
You cannot carry a firearm if you are under the influence of alcohol or drugs.
Any place where the carrying of firearms is prohibited by Federal Law.
Rhode Island: Conceal Carry Laws
Open Carry
No
Without a Permit/License You must have a permit/license to open carry. Different sources are saying that only a permit/license from the Rhode Island Attorney General will allow you to open carry and that if your permit was issued by the local Authorities then you are not allowed to open carry.
Carry In Vehicle
Yes
Without a Permit/License You must have a valid permit/license to carry a loaded handgun in any vehicle. If you are a resident of Rhode Island and do not have a permit there are certain conditions where you can transport handguns in a vehicle; The handguns are merchandise The handguns are unloaded and are being transported from the place of purchase to your home or place of business You are moving the handguns from one place of living or business to another You are transporting the handgun to or from a target practice range (handgun must be broken down, unloaded and secured in separate container or openly carried.)
Carry In State Parks
No
It is illegal to carry in state parks, state forests, WMA's. Roadside rest areas are OK.
Carry In Restaurants
Yes
In Restaurants That Serve Alcohol "Yes" or "No" states if you can carry in a restaurant that serves alcohol. Some restaurants may be posted with "NO GUN" signs. Check with the staff if this means just the bar area. If we have indicated a "Yes" then it should be legal to have a meal without drinking alcohol.
Constitutional Carry
No
No Weapon Signs Enforced
Unknown
We have been unable to find any info on "No Weapons" signs in Rhode Island gun laws. So please follow the advice below.
Must Notify Officer
No
Must Inform Officer on Contact By Law There is nothing in Rhode Island gun laws that state you must inform a law enforcement officer you have a firearm when approached on official business. The law does require you to carry your permit at all times during which the permittee is in actual possession of a concealed handgun.
Additional Resources
Rhode Island Concealed Carry Laws
Rhode Island Open Carry Laws
Rhode Island Gun Permit Laws