South Carolina is a "Shall Issue" state based on local law. Residents and Non-Residents are allowed to obtain conceal carry permits, as long as non-residents own property in the state.
Military personal are exempted, and applicants must be 21, have 20/40 vision, and have completed a training course. Non-resident permits are not honored from different states.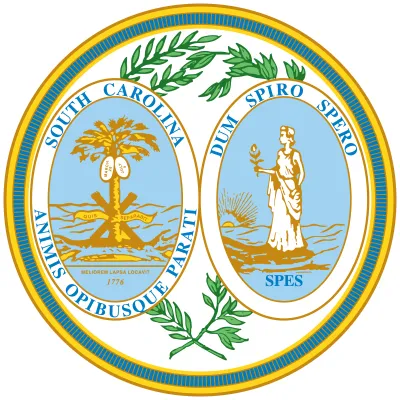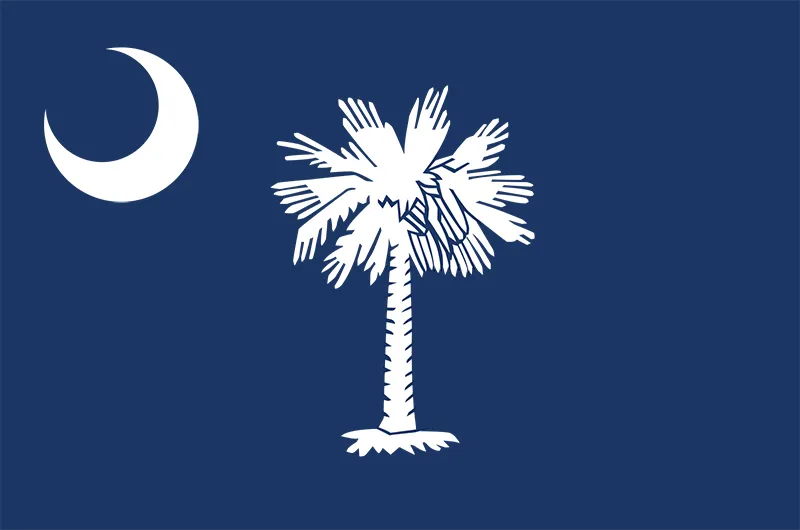 South Carolina Gun Laws Quick Facts
| | |
| --- | --- |
| Open Carry Permitted? | No |
| Carry In Vehicle? | Yes |
| Carry In State Park? | Yes |
| Carry In Restaurants? | Yes |
| Constitutional Carry? | No |
| No Weapon Sign Enforced? | Yes |
| Must Notify Officer? | Yes |
South Carolina CCW Reciprocity List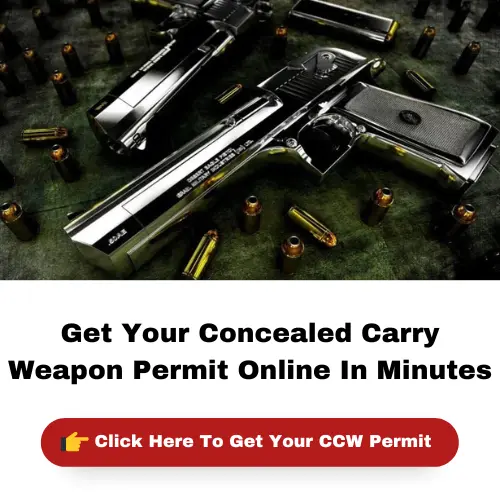 States Honoring CCW
Alabama
Alaska
Arizona
Arkansas
Florida
Georgia
Idaho
Indiana
Iowa
Kansas
Kentucky
Louisiana
Michigan
Minnesota
Mississippi
Missouri
Montana
Nebraska
Nevada
New Mexico
North Carolina
North Dakota
Ohio
Oklahoma
South Carolina
South Dakota
Texas
Utah
Vermont
Virginia
West Virginia
Wisconsin
Wyoming
States NOT Honoring CCW
California
Colorado
Connecticut
Delaware
District of Columbia
Hawaii
Illinois
Maine
Maryland
Massachusetts
New Hampshire
New Jersey
New York
Oregon
Pennsylvania
Rhode Island
Washington
Honors These States CCW Permits
Alaska
Arizona
Arkansas
Florida
Georgia
Idaho
Kansas
Kentucky
Louisiana
Michigan
Mississippi
Missouri
New Mexico
North Carolina
North Dakota
Ohio
Oklahoma
South Dakota
Tennessee
Texas
Virginia
West Virginia
Wyoming
How Reciprocity Works In South Carolina
Any individual who has a permit to conceal carry in another reciprocal U.S. state is legally allowed to carry a firearm in South Carolina. During their time in South Carolina, they will be subject to the laws of the county and state.
Reciprocity Agreements In South Carolina
South Carolina: Where Is CCW Allowed?
Places Allowed
State parks
State and national forests
Road side rest areas
Vehicle
All areas of the state – except those listed as Off-Limits
Places Not Allowed
Law enforcement office or facility.
Detention or correctional facility.
Courthouse or courtroom.
Polling place on election days.
Any publicly owned building or property without permission from persons in charge.
State Capitol building or grounds. CWP permit holders can leave their firearm locked in a vehicle.
Office of or the business meeting of the governing body of a county, public school district, municipality, or special purpose district.
School or college athletic event not related to firearms.
Daycare or preschool facility.
Place where federal law prohibits the carrying of firearms.
Church or other established religious sanctuary.
Hospital, doctors office, medical clinic or any building medical services are performed in. Unless given permission by employer.
Place clearly marked with a sign prohibiting the carrying of a concealable weapon on the premises.
Any place where the carrying of firearms is prohibited by Federal Law.
South Carolina: Conceal Carry Laws
Open Carry
No
WITH OR WITHOUT A PERMIT Open carrying a handgun in South Carolina is illegal. Even if you have a concealed carry permit you still cannot legally open carry in this state.
Carry In Vehicle
Yes
WITHOUT A PERMIT If you do not have a CCW permit but can legally own a firearm then you are legally entitled to carry the firearm loaded in a vehicle as long as it is placed in a closed glove box, console or trunk of vehicle. If there is no trunk than the firearm can be placed in the luggage area enclosed in a container and secured with fasteners. If the firearm is found in any other place such as in a purse, under the seat, on the seat, you will be charged. The law is very specific on where the firearm is placed. With a permit from South Carolina or other recognized state, you can carry a loaded concealed handgun in a vehicle on or about your person. The Law 16.23.20 – Exceptions to unlawful carry 21.31.230 – Carry between vehicle & accommodation
Carry In State Parks
Yes
It is legal to carry in the following areas; State Parks: YES – 51.3.145 State/National Forests: YES – 51.3.145 State Wildlife Management Areas: YES – 123.203 Road Side Rest Areas: YES – 16.23.420
Carry In Restaurants
Yes
You can carry a firearm into a restaurant if you have a CCW permit, but you are not allowed to consume alcohol. If the restaurant has posted a "No Weapons" sign than it is illegal to enter. "Yes" or "No" states if you can carry in a restaurant that serves alcohol. The Law 16.23.465
Constitutional Carry
No
No Weapon Signs Enforced
Yes
South Carolina gun laws give the force of law to"No Weapons" signs. There are legal penalties for entering a private property or business that has posted these signs.
Must Notify Officer
Yes
MUST INFORM OFFICER South Carolina gun laws require you to inform a law enforcement officer you are carrying a firearm when approached on official business. You are also legally required to carry your permit at all times during which the permittee is in actual possession of a concealed handgun. The Law 23.31.215 – Issuance of permits
Additional Resources
South Carolina Concealed Carry Laws
South Carolina Open Carry Laws
South Carolina Gun Permit Laws