Washington is a "Shall Issue" state where open carry is technically legal, but not common in the state. You will need a permit to carry a hangun in a vehicle, and conceal carry permits are provided for both residents and non-residents at the local sheriff office.
You must be 21 and not be a felon to obtain a permit, and it's important to note you do not need a firearms training course.
Washington Gun Laws Quick Facts
| | |
| --- | --- |
| Open Carry Permitted? | Yes |
| Carry In Vehicle? | No |
| Carry In State Park? | Yes |
| Carry In Restaurants? | Yes |
| Constitutional Carry? | No |
| No Weapon Sign Enforced? | No |
| Must Notify Officer? | No |
Washington CCW Reciprocity List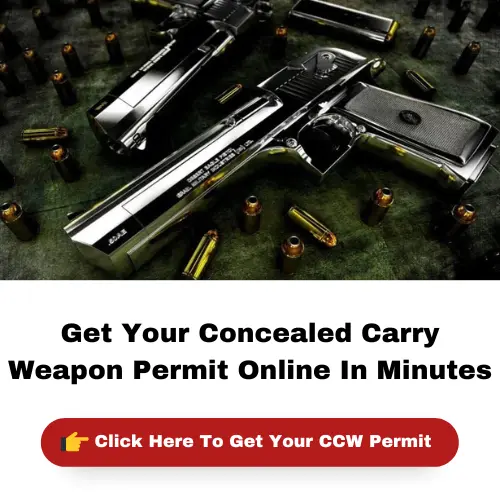 States Honoring CCW
Alabama
Alaska
Arizona
Arkansas
Idaho
Indiana
Iowa
Kansas
Kentucky
Louisiana
Michigan
Mississippi
Missouri
Montana
North Carolina
North Dakota
Ohio
Oklahoma
South Dakota
Tennessee
Texas
Utah
Vermont
Virginia
Wisconsin
States NOT Honoring CCW
California
Colorado
Connecticut
Delaware
District of Columbia
Florida
Georgia
Hawaii
Maine
Maryland
Massachusetts
Minnesota
Nebraska
Nevada
New Hampshire
New Jersey
New Mexico
New York
Oregon
Pennsylvania
Rhode Island
South Carolina
West Virginia
Wyoming
Honors These States CCW Permits
Idaho
Kansas
Louisiana
Minnesota
North Carolina
North Dakota
Ohio
Oklahoma
Tennessee
Utah
How Reciprocity Works In Washington
Under Washington law the state can only honor another states concealed carry license if;
the other state honors a Washington concealed carry license.
The state does not issue CPL licenses to persons under the age of 21.
The state has fingerprint based checks for background and mental health history on applicants.
Currently only 9 states meet these requirements for their licenses to be honored by Washington.
Reciprocity Agreements In Washington
Washington: Where Is CCW Allowed?
Places Allowed
State parks
State and national forests
Road side rest areas
Vehicle
All areas of the state, except those listed as Off-Limits
Places Not Allowed
Public schools
Correctional facility
Law enforcement facility
State courthouses
Mental health facilities
Outdoor music festival
Secured areas in airports
Places listed below that have Rules that state no firearms allowed on Premises;

Colleges/Universities,
Licensed Child Care Facilities,
Racing Association Grounds,
An Emergency Respite Center,
Licensed Pregnant and Parenting Teen Residential Programs And Their Facilities,
Licensed Homes and Facilities That Provide Care To Children,
Overnight Youth Shelter & Residence Operated By the Juvenile Rehabilitation Administration

All facilities operated by the Office of Administrative Hearings
Any place where the carrying of firearms is prohibited by Federal Law.
Washington: Conceal Carry Laws
Open Carry
Yes
WITH OR WITHOUT A PERMIT Open carry without a permit is legal. However, you will need a CCW license to carry a loaded firearm in any vehicle. Any vehicle means cars, buses, and trains. The minimum age for open carry is 21. The Law 29-11.7-704
Carry In Vehicle
No
WITHOUT A PERMIT Without a License – If you do not have a permit then it is illegal to carry a loaded firearm in any vehicle. You can still carry a firearm if it is unloaded and in a closed opaque case or secure wrapper. With a License – you can carry a loaded firearm in a vehicle as long as you have your permit with you at all times. The Law RCW 9.41.050 RCW 9.41.060.
Carry In State Parks
Yes
It is legal to carry in the following areas; State Parks: YES – WAC 352.32.120 State/National Forests: YES – WAC 332.52.145 State Wildlife Management Areas: YES – WAC 220.500.140 Road Side Rest Areas: YES
Carry In Restaurants
Yes
In Restaurants That Serve Alcohol You are restricted to areas of the restaurant where persons under the age of 21 are allowed. "Yes" or "No" states if you can carry in a restaurant that serves alcohol. Some restaurants may be posted with "NO GUN" signs. Check with the staff if this means just the bar area. If we have indicated a "Yes" then it should be legal to have a meal without drinking alcohol. The Law RCW 9.41.300
Constitutional Carry
No
Washington does not have constitutional carry.
No Weapon Signs Enforced
No
"No Weapons" signs are not mentioned in Washington gun laws. There are no legal penalties for entering a private property or business that has posted these signs. They have no force of law unless they are posted in areas that are mentioned by the law as being off limits
Must Notify Officer
No
MUST INFORM OFFICER Washington gun laws require you to have your CCW license on you at all times you are carrying a firearm and display the permit to an officer if requested to do so. You do not have to inform law enforcement you are carrying a firearm. The Law RCW 9.41.050 – Carrying firearms
Additional Resources
Washington Concealed Carry Laws
Washington Open Carry Laws
Washington Gun Permit Laws