Size: 15,052 Acres
Year Established: 1956
Annual Visitors: 324,000
Firearms Information in US Virgin Islands National Park
Anyone who is allowed to legally possess a handgun under federal, state, and local law may do so in this park as of February 22, 2010.
As a visitor, it is you responsibility to be aware of and abide by all local, state, and federal firearms regulations before entering the park. Keep in mind that federal law forbids the possession of guns in some park buildings. There are signage at the entrances of these areas.
Hunting in US Virgin Islands National Park
Within the limits of the US Virgin Islands National Park and the Wildlife Refuges of the Virgin Islands, hunting is not allowed under any circumstances.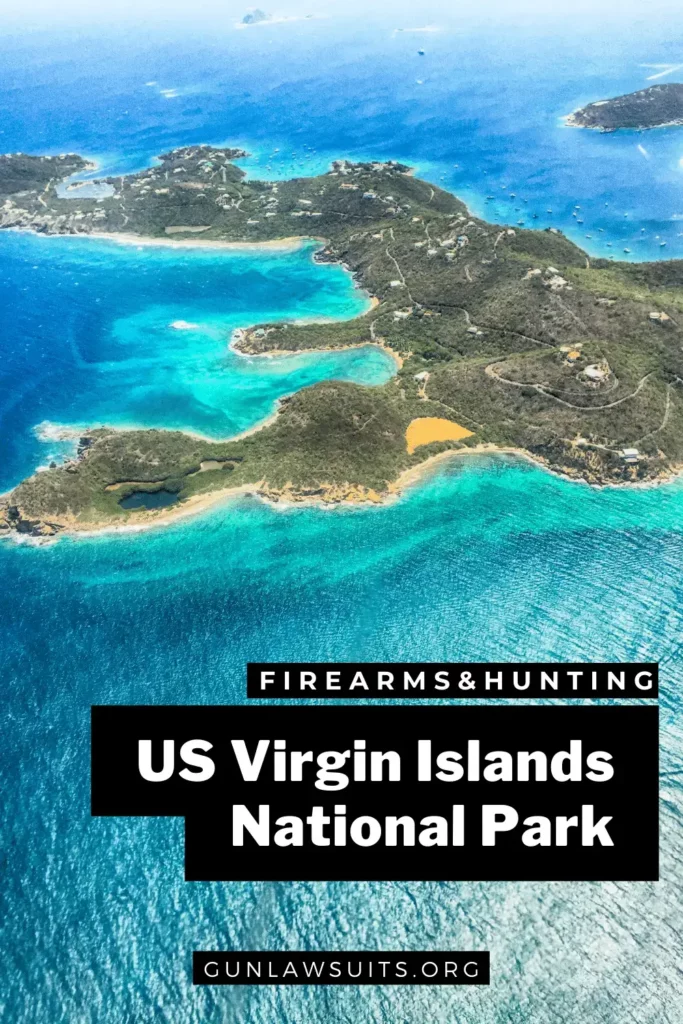 Additional Information About US Virgin Islands National Park
In 1493, Christopher Columbus and his crew landed on St. John island, but they quickly left after being chased out by a native arrow barrage. The explorer recognized this geography feature as being ideal for launching arrows, therefore he appropriately named it Cape of the Arrows. About sixty miles to the east of Puerto Rico, the people in this section of the Caribbean Sea have become considerably friendlier.
The park's teal-blue waterways cover about 40% of its surface area. There are dolphins, octopuses, and green sea turtles in these waters, making them a snorkeler's or diver's paradise.
There are a great number of pre-Columbian ruins on land. The canopies of the red-barked turpentine trees that blanket the terrain serve as homes for the bats who inhabit the area.
Best Time to Visit U.S. Virgin Islands National Park
The best time to visit US Virgin Islands National Park is between the months of December to April.
Visitor Fees
There is no entrance fee for Virgin Islands National Park.
Trunk Bay Day Passes
$5.00 per person
$2.50 per senior citizen
$26.00 Overnight Mooring or Anchoring Fee
$13.00 Overnight Mooring or Anchoring Fee for Senior Citizens
*Mooring or anchoring overnight (from 5. p.m. to 7 a.m.) Anchoring is only available in two locations!
---
Interesting in visiting multiple National Parks this year?
Consider the America The Beautiful Annual Park Pass.
This annual park pass to gets you and some friends into all U.S. National Parks for $80.
They also offer Senior, Military, and other discounts.
---
Visitor Centers
Cruz Bay Visitor Center
Address
86M4+3FG, Virgin Island National Park,
St John 00830, U.S. Virgin Islands
Phone Number
340-776-6201
Hours of Operation
Saturday – Sunday Closed
Monday – Friday 9:00 AM–1:30 PM