Arkansas Gun Law Quick Facts
| | |
| --- | --- |
| Open Carry Permitted? | Yes – as long as you're at least 18 years old and can legally own a firearm (on the federal level) AND you don't demonstrate unlawful intent. There's language in the AR code that just carrying doesn't demonstrate unlawful intent. |
| Carry In Vehicle? | Yes – you're allowed to carry your weapon openly or concealed in your vehicle (regardless of CCW status) as long as you don't demonstrate unlawful intent. |
| Carry In State Park? | Yes – however you're not allowed to carry in public buildings on state park lands. |
| Carry In Restaurants? | Yes/No – There's a dual meaning to this law. You're allowed to carry into a restaurant that serves food and alcohol if you have a CCW permit. However, you cannot carry into bars that only serve alcohol. |
| Constitutional Carry? | Yes – Arkansas is a constitutional carry state. This means you can openly carry a firearm if you're over 18 and legally allowed to own one. |
| No Weapon Sign Enforced? | Yes – if there is a sign in place stating that carrying a firearm is prohibited, then you must respect that sign. |
| Must Notify Officer? | Yes/No – If you're enacting permit-less carry then you don't have to announce you're carrying a firearm. However, if you have a concealed carry permit (the CHCL in Arkansas) then you have to respect the duty to inform law which states that you must inform an officer of their firearm when asked. You must also present your CHCL upon being asked also. |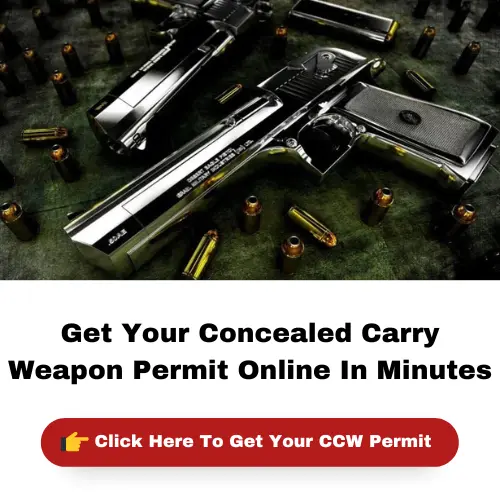 ---
Arkansas CCW Reciprocity List
---
States Honoring CCW
Alabama
Alaska
Arizona
Colorado
Delaware
Florida
Georgia
Idaho
Indiana
Iowa
Kansas
Kentucky
Louisiana
Maine
Michigan
Mississippi
Missouri
Montana
Nebraska
Nevada
New Hampshire
New Mexico
North Carolina
North Dakota
Ohio
Oklahoma
Pennsylvania
South Carolina
South Dakota
Tennessee
Texas
Utah
Vermont
Virginia
West Virginia
Wisconsin
Wyoming
States NOT Honoring CCW
California
Connecticut
District of Columbia
Illinois
Maryland
Massachusetts
New Jersey
New York
Oregon
Rhode Island
Wisconsin
Honors These States CCW Permits
Alabama
Alaska
Arizona
California
Colorado
Connecticut
Delaware
Florida
Georgia
Hawaii
Idaho
Illinois
Indiana
Iowa
Kansas
Kentucky
Louisiana
Maine
Maryland
Massachusetts
Michigan
Minnesota
Mississippi
Missouri
Montana
Nebraska
Nevada
New Hampshire
New Jersey
New Mexico
New York
North Carolina
North Dakota
Ohio
Oklahoma
Oregon
Pennsylvania
Rhode Island
South Carolina
South Dakota
Tennessee
Texas
Utah
Vermont
Virginia
Washington
West Virginia
Wisconsin
Wyoming
---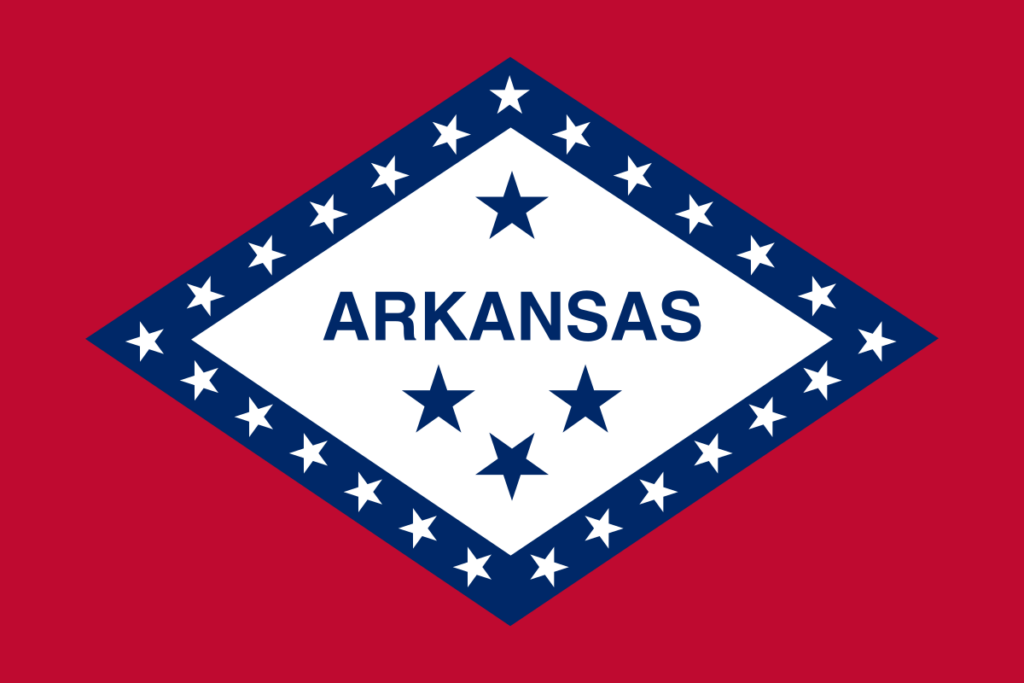 How Reciprocity Works In Arkansas
Any individual who has a permit to conceal carry in another U.S. state is legally allowed to carry a firearm in Arkansas. During their time in Arkansas, they will be subject to the laws of the county and state.
Reciprocity Agreements In Arkansas
Arkansas: Where Is CCW Allowed?
Places Allowed
State parks
State and national forests
Road side rest areas
Vehicle
All areas of the state – except those listed below
Places Not Allowed
Any police, sheriff or Arkansas State Police office.
Arkansas Highway Police facility.
Detention facility, prison or jail.
Courthouse or courtroom.
Any polling place.
Meeting place of any government entity.
Meeting place of any session of the Arkansas
General Assembly or committee of the General Assembly.
Any athletic event not related to firearms competition in which the license holder is participating.
Any part or section of an establishment licensed to dispense alcoholic beverages for consumption on the premises, except a restaurant.
Any part of section of an establishment in which alcohol is consumed on the premises, except a restaurant.
Any school, college, community college, or university campus building or school/college event unless the event is for the purpose of participating in an authorized firearms related activity.
Inside the passenger terminal of any airport, unless the handgun is encased for shipment by lawful transportation.
Any church or other place of worship.
Any place where a property owner or manager has exercised discretion to prohibit the possession of a firearm.
Participating in a parade or demonstration for which a permit is required.
At a private residence without having first advised the occupants that the license holder is carrying a concealed weapon and given the permission to carry the handgun.
Any place where the carrying of firearms is prohibited by Federal Law.
Arkansas: Conceal Carry Laws
Open Carry
Yes
In 2013 the law changed rather dramatically causing confusion on this point. The Attorney General states that open carry without a permit is allowed legally in his eyes. BUT, it's important to know this is not law and you can face severe legal penalty so be cautious with open carry.
Carry In Vehicle
Yes
If you don't have a permit you need to place your unloaded handgun in a case. It's illegal to put you gun in the glove compartment. The law is confusing on the grounds of what's considered a "Journey" and the legality of carrying your handgun. It's best to be cautious of error on the safe side.
Carry In State Parks
Yes
You can carry in forests, state parks, and roadside rest areas.
Carry In Restaurants
Yes/No
This really depends on if the establishment has a "No Gun" sign as to if you can carry in the restaurant. You are not allowed to carry if the establishment only sells alcohol.
Constitutional Carry
Yes
Arkansas is one of the growing number of states allowing Constitutional Carry were you're not required to have a permit to carry a concealed firearm if you're 18 or older.
No Weapon Signs Enforced
Yes
"No Weapons" has the force of law in Arkansas. You will face severe legal penalties for not following the signage.
Must Notify Officer
Yes/No
You must notify law enforcement of your possession of a handgun if you're approached on official business.
Additional Information
Arkansas Concealed Carry Laws
Arkansas Open Carry Laws
Arkansas Gun Permit Laws
Arkansas Hunting Laws
Firearms and Hunting Information in Hot Springs National Park