Montana is another state which operates on a "Shall Issue" policy. Compared to other states, Montana is very permissive. You must be 18 and a resident to obtain a permit and the applications are processed on a local level by the county sheriff's office..
Concealed carry is legally allowed without a permit if you're outside a city or town if you're in doing the following activities:
Logging
Mining
Camping
Fishing
Hunting
Hiking
Farming
Backpacking
Montana Gun Laws Quick Facts
| | |
| --- | --- |
| Open Carry Permitted? | Yes – Montana allows for open carry without any permit for individuals 18 years or older and who are legally allowed to possess a firearm. However, local legislation could prohibit this within their city limits so make sure to double check with the city. |
| Carry In Vehicle? | Yes – Montana allows for firearms to be concealed carry within vehicles so long as you're legally allowed to possess one. |
| Carry In State Park? | Yes – Montana allows for concealed and open carry within state parks so long as you're outside a city or town and are doing outdoor activities where weapons are often used for sport or protection. |
| Carry In Restaurants? | Yes – When Montana passed their constitutional carry law (HB-102) there was language which made it legal for individuals to concealed carry in restaurants or bars so long as you're not intoxicated. |
| Constitutional Carry? | Yes – On February 18, 2021, Montana passed a bill titled HB-102 which made Montana a constitutional carry state. This made it legal for permit-less carry except for explicitly off-limit locations like government buildings. |
| No Weapon Sign Enforced? | No – We could not find any code giving no weapons signs the force of law. |
| Must Notify Officer? | No – We could not find any duty-to-inform laws for residents of Montana. However, if you are carrying from a different state then you must have your states permit and a valid photo ID and present it upon being asked. |
Montana CCW Reciprocity List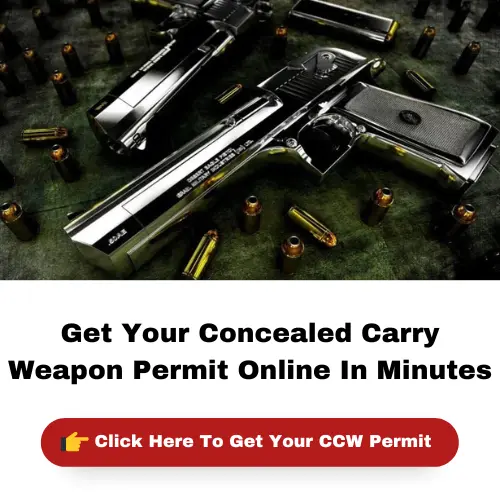 States Honoring CCW
Alabama
Alaska
Arizona
Arkansas
Colorado
Florida
Georgia
Idaho
Indiana
Iowa
Kansas
Kentucky
Louisiana
Michigan
Mississippi
Missouri
Nebraska
Nevada
North Carolina
North Dakota
Ohio
Oklahoma
Pennsylvania
South Dakota
Tennessee
Texas
Utah
Vermont
Virginia
Wisconsin
Wyoming
States NOT Honoring CCW
California
Connecticut
District of Columbia
Hawaii
Illinois
Maryland
Massachusetts
New Jersey
New York
Oregon
Rhode Island
Washington
Honors These States CCW Permits
Alabama
Alaska
Arizona
Arkansas
California
Colorado
Connecticut
Florida
Georgia
Idaho
Illinois
Indiana
Iowa
Kansas
Kentucky
Louisiana
Maryland
Massachusetts
Michigan
Minnesota
Mississippi
Missouri
Nebraska
Nevada
New Jersey
New Mexico
New York
North Carolina
North Dakota
Ohio
Oklahoma
Oregon
Pennsylvania
South Carolina
South Dakota
Tennessee
Texas
Utah
Virginia
Washington
West Virginia
Wisconsin
Wyoming
How Reciprocity Works In Montana
Any individual who has a permit to conceal carry in another reciprocal U.S. state is legally allowed to carry a firearm in Montana. During their time in Montana, they will be subject to the laws of the county and state.
Reciprocity Agreements In Montana
Montana: Where Is CCW Allowed?
Places Allowed
State parks
State and national forests
Road side rest areas
Vehicle
All areas of the state – except those listed below
Places Not Allowed
Any room where alcoholic beverages are sold, dispensed and consumed.
Any building that is leased by a local school district and used for instruction or student activities.
Portions of a building used for state or local government offices and related areas in the building that have been restricted.
A bank, credit union, savings and loan institution, or similar institution during the institution's normal business hours. It is not an offense under this section to carry a concealed weapon while;

using an institution's drive-up window, automatic teller machine, or unstaffed night depository; or
at or near a branch office of an institution in a mall, grocery store, or other place unless the person is inside the enclosure used for the institution's financial services or is using the institution's financial services.

On trains.
Any place where the carrying of firearms is prohibited by Federal Law.
Montana: Conceal Carry Laws
Open Carry
Yes
Without a Permit/License open carry in Montana is legal and accepted. However, be aware that it is illegal to carry a concealed weapon without a permit in cities or towns. Concealed is defined as a handgun or a knife with a blade 4 or more inches in length that is wholly or partially covered by the clothing or wearing apparel of the person carrying or bearing the weapon. It is legal to carry a concealed weapon outside city or town limits without a permit.
Carry In Vehicle
Yes
With no permit you can carry concealed outside of cities and towns. This applies in or out of a vehicle. In a city or town then a loaded firearm must be in the glove box or console. The Issue is whether or not the firearm is concealed (see open carry section). If you have a permit then you can carry concealed in a vehicle
Carry In State Parks
Yes
You are permitted to carry in state parks, state forests, WMA's and roadside rest areas.
Carry In Restaurants
Yes
In Restaurants That Serve Alcohol You cannot carry a concealed firearm in a restaurant but it is legal to carry openly in restaurants that serve alcohol. "Yes" or "No" states if you can carry in a restaurant that serves alcohol. Some restaurants may be posted with "NO GUN" signs. Check with the staff if this means just the bar area. If we have indicated a "Yes" then it should be legal to have a meal without drinking alcohol.
Constitutional Carry
Yes
Montana passed HB-102 on February 18th, 2021 which recognizes constitutional carry. This bill made it legal for residents to open or concealed carry without a permit.
No Weapon Signs Enforced
No
"No Weapons" signs are not mentioned in Montana gun laws. There are no legal penalties for lawfully entering a private property or business that has posted these signs. They have no force of law unless they are posted in areas that are mentioned in the law as being off limits.
Must Notify Officer
No
Montana gun laws do not state you have to inform a law enforcement officer that you are carrying a firearm or carry a permit if you are a resident. If you are using a permit from another state that Montana honors then the law says you must be carrying your permit/license and ID.
Additional Resources
Montana Concealed Carry Laws
Montana Open Carry Laws
Montana Gun Permit Laws