New York is considered a "may-issue" state with regard to a concealed carry permit. The state of New York considers a concealed carry permit to be a concealed carry license, specifically the New York Pistol License (NYPL). You may receive an NYPL by applying to your local county's sheriff where they have the option of allowed a concealed carry license or not. It's required by applicants to show "proper cause" as justification for the issuance of an NYPL.
New York requires the following for obtaining a handgun:
Permit for purchase
Background check
Firearm registration
All three must be completed if you want to purchase a handgun within the state of New York for both a private individual or dealer. It's considered illegal to possess or use an unregistered handgun.
You must have a NYPL to possess a loaded handgun outside your residence or business. This is for both open carry and concealed carry.
To conceal carry you must be at least 21 years old with the legal ability to own or possess a firearm.
New York does NOT recognize any other states permits or licenses related to concealed carry. You must be a resident to obtain a NYPL.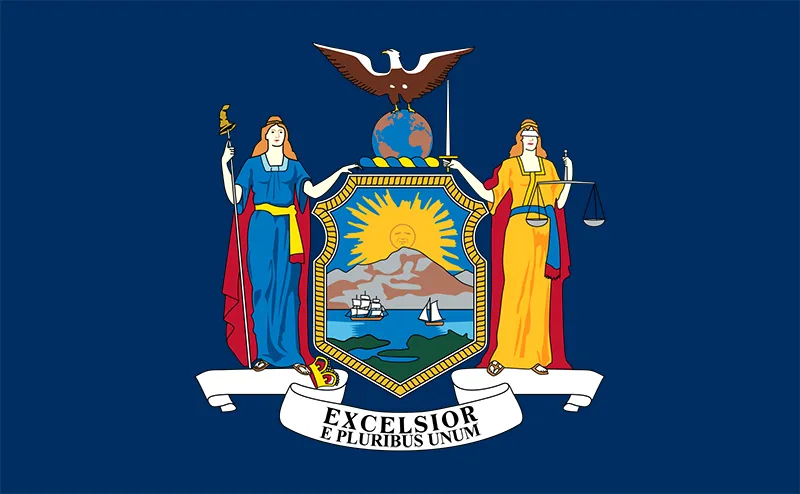 New York Gun Laws Quick Facts
| | |
| --- | --- |
| Open Carry Permitted? | No |
| Carry In Vehicle? | No |
| Carry In State Park? | No |
| Carry In Restaurants? | Yes |
| Constitutional Carry? | No |
| No Weapon Sign Enforced? | Unknown |
| Must Notify Officer? | No |
New York CCW Reciprocity List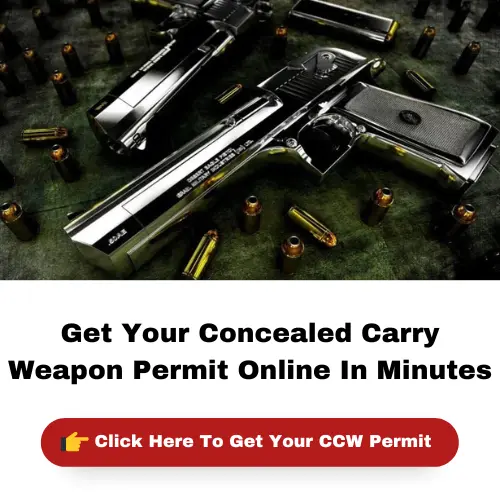 States Honoring CCW
Alabama
Alaska
Arizona
Arkansas
Idaho
Indiana
Iowa
Kansas
Kentucky
Michigan
Mississippi
Missouri
Montana
North Carolina
Ohio
Oklahoma
South Dakota
Tennessee
Texas
Utah
Vermont
Wisconsin
States NOT Honoring CCW
California
Colorado
Connecticut
Delaware
District of Columbia
Florida
Georgia
Hawaii
Illinois
Louisiana
Maine
Maryland
Massachusetts
Minnesota
Nebraska
Nevada
New Hampshire
New Jersey
New Mexico
New York
North Dakota
Oregon
Pennsylvania
Rhode Island
South Carolina
Washington
West Virginia
Wyoming
Honors These States CCW Permits
How Reciprocity Works In New York
New York does not have any reciprocal relationships with other states CCW.
Reciprocity Agreements In New York
New York: Where Is CCW Allowed?
Places Allowed
Forestry lands, owned and maintained by the State University of New York College of environmental science and forestry
All areas of the state – except those listed as Off-Limits.
Places Not Allowed
Courthouses
Government buildings – in certain cities and counties
New York airports
Building or grounds, used for educational purposes, of any school, college, or university
Within the city of New York unless a special permit granting validity is issued by the police commissioner of that city
At any facility operated or licensed by the Office of Mental Health
Any place where the carrying of firearms is prohibited by Federal Law.
New York: Conceal Carry Laws
Open Carry
No
There are no laws in New York statutes that mention open carry. Technically you could say it is legal by default. You may get away with it in some rural counties but if you try to open carry in town you will get a whole lot of problems. You could also raise the argument that a license is issued to conceal carry, hence the weapon must be concealed. To carry any firearm in New York you need a New York license.
Carry In Vehicle
No
It is illegal to possess a loaded firearm in any motor vehicle without a valid New York License to Carry. However, federal law does permit a person to transport a firearm through New York state. We suggest you read the Transporting Firearms section on this page for more details and would not recommend you to rely on the Federal law in this state. If you have a New York pistol license then you can carry a loaded concealed handgun in a vehicle.
Carry In State Parks
No
It is illegal to carry in the following areas; State Parks: NO – Section 190 Dept. Lands State/National Forests: NO – Section 190 Dept. lands State Wildlife Management Areas: NO – Section 190 Dept. lands Road Side Rest Areas: NO – 17 CRR-NY IV C 156.12
Carry In Restaurants
Yes
"Yes" or "No" states if you can carry in a restaurant that serves alcohol. Some restaurants may be posted with "NO GUN" signs. Check with the staff if this means just the bar area. If we have indicated a "Yes" then it should be legal to have a meal without drinking alcohol.
Constitutional Carry
No
No Weapon Signs Enforced
Unknown
We have not been able to find any statutes on gun signs in New York.
Must Notify Officer
No
There is no legal requirement to inform law enforcement you are carrying a handgun. However, the law does state you must carry your pistol license at all times when you have a handgun on your person and you must display the license to an officer if he requests to see your license. N.Y. Pen. Law § 400.00
Additional Resources
New York Concealed Carry Laws
New York Open Carry Laws
New York Gun Permit Laws