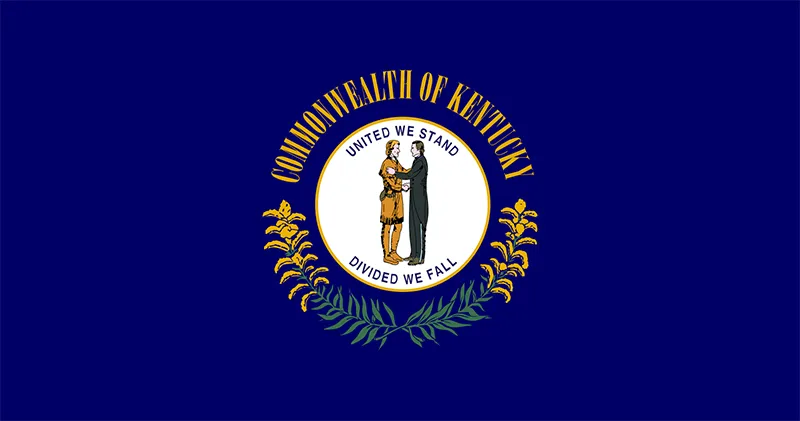 Kentucky Gun Laws Quick Facts
| | |
| --- | --- |
| Open Carry Permitted? | Yes – Individuals in Kentucky are allowed to openly carry a firearm without a license or permit. You must be at least 18 or older while being legally allowed to own or possess a firearm. |
| Carry In Vehicle? | Yes – Kentucky permits any individual over the age of 18 (and who can legally posses a firearm) to transport their firearm unloaded and within a closed storage container – including your glove compartment or center console. However, to openly or concealed carry your firearm on your person while in your vehicle, you must be at least 21 years old (and legally allowed to posses a firearm). |
| Carry In State Park? | Yes – Kentucky allows for any individual to concealed or openly carry without a license so long as you're over 21 (and legally able to own a firearm) within state regulated parks. |
| Carry In Restaurants? | Yes/No – Kentucky allows for the concealed carry of firearms in a restaurant so long as that establishment doesn't generate revenue from more than 50% sales of alcohol. Individuals are not allowed to carry concealed or openly within bars. |
| Constitutional Carry? | Yes – Kentucky is considered a constitutional carry state when it became a permit-less carry state in 2019. |
| No Weapon Sign Enforced? | No – We weren't able to find language around no weapon signs as having the force of law behind it. However, there are specific areas where you may not carry a firearm which are mentioned in the state code as being off-limits. |
| Must Notify Officer? | No – We were not able to find any language around duty to inform within Kentucky statutes. |
Kentucky CCW Reciprocity List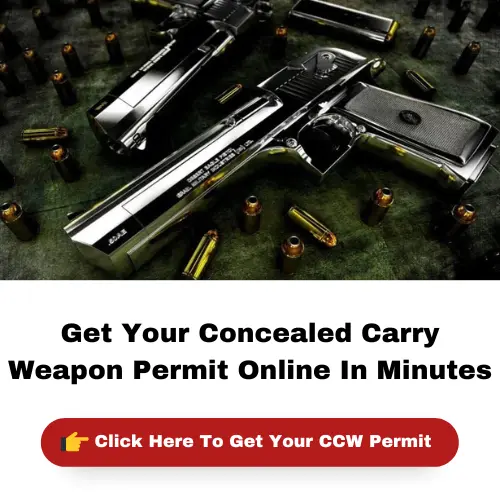 States Honoring CCW
Alabama
Alaska
Arizona
Arkansas
Colorado
Delaware
Florida
Georgia
Idaho
Iowa
Kansas
Louisiana
Maine
Michigan
Minnesota
Mississippi
Missouri
Montana
Nebraska
Nevada
New Hampshire
North Carolina
North Dakota
Ohio
Oklahoma
Pennsylvania
South Carolina
South Dakota
Tennessee
Texas
Utah
Vermont
Virginia
West Virginia
Wisconsin
Wyoming
States NOT Honoring CCW
California
Connecticut
Hawaii
Maryland
Massachusetts
New Jersey
New Mexico
New York
Oregon
Rhode Island
Washington
Honors These States CCW Permits
Alabama
Alaska
Arizona
Arkansas
California
Colorado
Connecticut
Delaware
Florida
Georgia
Hawaii
Idaho
Illinois
Indiana
Iowa
Kansas
Louisiana
Maine
Maryland
Massachusetts
Michigan
Minnesota
Mississippi
Missouri
Montana
Nebraska
Nevada
New Hampshire
New Jersey
New Mexico
New York
North Carolina
North Dakota
Ohio
Oklahoma
Oregon
Pennsylvania
Rhode Island
South Carolina
South Dakota
Tennessee
Texas
Utah
Virginia
Washington
West Virginia
Wisconsin
Wyoming
How Reciprocity Works In Kentucky
Kentucky has a friendly relationship with all 50 states conceal carry licenses, including non-resident licenses issued by other states. Check out the state website which has more information on reciprocity.
Reciprocity Agreements In Kentucky
Kentucky: Where Is CCW Allowed?
Places Allowed
State parks
State and national forests
Road side rest areas
Vehicle
All areas of the state – except those listed as off limits
Places Not Allowed
Any police station or sheriff's office
Any detention facility, prison, or jail
Any courthouse, courtroom, or court proceeding
Any meeting of the governing body of a county, municipality, or special district
Any meeting of the General Assembly or a committee of the General Assembly
Any portion of an establishment licensed to dispense beer or alcoholic beverages for consumption on the premises, which portion of the establishment is primarily devoted to that purpose
Any elementary or secondary school facility
Any child-caring facility, day-care center, or certified family child-care home
State and local governments have the authority to limit the carrying of concealed weapons on property owned or controlled by them
Colleges, universities, technical schools and community colleges have the authority to limit the carrying of concealed weapons on property owned or controlled by them
An area of an airport to which access is controlled by the inspection of persons and property
Any place where the carrying of firearms is prohibited by Federal Law.
Kentucky: Conceal Carry Laws
Open Carry
Yes
WITHOUT A LICENSE Kentucky has no laws prohibiting open carry. When open carrying you should be prepared for Police Officers to question you as open carrying a firearm will attract their attention. The minimum age to open carry is 18 years. Kentucky has released a white paper on open carry which can provide more specific answers.
Carry In Vehicle
Yes
WITHOUT A PERMIT Kentucky allows any person 18 or older, and not prohibited from possessing a firearm, to carry an unloaded firearm in a vehicle in any closed container, compartment, or storage space installed as original equipment in a motor vehicle by its manufacturer, including but not limited to a glove compartment, center console, or seat pocket, regardless of whether the enclosed container, storage space, or compartment is locked, unlocked or does not have a locking mechanism. However, to carry a firearm on your person (loaded or unloaded) then you must be at least 21 years old.
The Law KRS 27.020
Carry In State Parks
Yes
You are permitted to carry in the following areas:
State Parks: YES
State/National Forests: YES
State Wildlife Management Areas: YES – 301 KAR 3:010
Road Side Rest Areas: YES
Carry In Restaurants
Yes
In Restaurants That Serve Alcohol You are not permitted to carry in an establishment that's primary business is to serve alcohol. You can carry in a restaurant but not in the bar area as long as the restaurant is not posted with a "No Weapons" sign. The Law KRS 237.110 KRS 244.125 – prohibits loaded firearms (concealed or otherwise) in places where alcohol is sold by the drink, except for certain specified exceptions.
Constitutional Carry
Yes
Kentucky is considered a constitutional carry state.
No Weapon Signs Enforced
No
"No Weapons" signs are not mentioned in Kentucky gun laws. However, the law does authorize any private business to ban concealed carry on their premises, this does not include open carry though. Facilities that lease or rent housing are not permitted to restrict concealed carry. Private employers can prohibit their own employees from concealing a handgun or other weapons in company owned vehicles but not vehicles that are owned by an individual. State and local government employers can ban the carry of weapons within their buildings but not in vehicles.
Must Notify Officer
No
There is nothing in Kentucky gun laws that states you must inform a law enforcement officer you have a firearm when approached on official business. You are required by law to carry your permit at all times during which the permittee is in actual possession of a concealed handgun. The Law KRS 237.110
Additional Resources
Kentucky Concealed Carry Laws
Kentucky Open Carry Laws
Kentucky Gun Permit Laws