Colorado operates on the "Shall Issue" policy at the county level. Permits/Licenses are not usually issued to non-residents however they may obtain a permit if they can demonstrate good cause such as owning a property in Colorado, frequent travel etc. All resident permits are issued by the local county sheriff while the Department of Public Safety handles applications for non-residents. Applicants are required to demonstrate that they are competent with handling a firearm.
Colorado Gun Laws Quick Facts
| | |
| --- | --- |
| Open Carry Permitted? | Yes |
| Carry In Vehicle? | Yes |
| Carry In State Park? | Yes |
| Carry In Restaurants? | Yes |
| Constitutional Carry? | No |
| No Weapon Sign Enforced? | No |
| Must Notify Officer? | No |
Colorado CCW Reciprocity List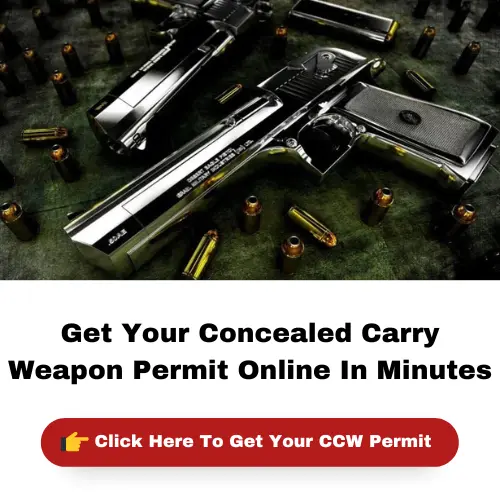 States Honoring CCW
States NOT Honoring CCW
Honors These States CCW Permits
How Reciprocity Works In Colorado
Any individual who has a permit to conceal carry in another U.S. state is legally allowed to carry a firearm in Colorado. During their time in Colorado, they will be subject to the laws of the county and state.
Reciprocity Agreements In Colorado
Colorado: Where Is CCW Allowed?
Places Allowed
State parks
State and national forests
Road side rest areas
Vehicle
School, if firearm is left in a locked vehicle.
All areas of the state, except those listed as Off-Limits
Places Not Allowed
Public elementary, middle, junior high, or high school
Secure areas of airports
Public buildings with fixed security checkpoints such as courthouses
Snowmobile (permit for predator control required)
Any place where the carrying of firearms is prohibited by Federal Law.
Colorado: Conceal Carry Laws
Open Carry
Yes
Open carry is legal with a few exceptions. Without a permit you cannot carry on public transport. Also local governments can have regulations preventing open carry in certain buildings or areas. Denver has enacted such regulations banning open carry in the city, this was confirmed as legal in a court case. The Law 29-11.7-704
Carry In Vehicle
Yes
If you can lawfully possess a handgun you can carry it in a private vehicle loaded or unloaded, no permit required. Long guns must be unloaded while in a vehicle. Public Transport Without a permit – you cannot carry on public transport such as a bus. With a permit – if you have a valid permit then you are legally entitled to carry a firearm on public transport. The Law 18.12.204
Carry In State Parks
Yes
It is legal to carry in the following areas; State Parks: YES – CRS 18.12.214 State/National Forests: YES – CRS 18.12.214 State Wildlife Management Areas: YES – CRS 18.12.214 Road Side Rest Areas: YES
Carry In Restaurants
Yes
In Restaurants That Serve Alcohol In Colorado carrying a firearm into an area that serves alcohol is legal provided the building is not posted with a "No Weapons" sign. However, legal advice from lawyers advises persons not to carry in areas where alcohol is present. The risk of altercations are higher in these areas and even if you were in the right the mere presence of a gun will make such a case harder to defend. Furthermore, possessing a firearm while intoxicated could be another potential charge. So the advice is to leave your firearm in the car if entering an area alcohol is consumed.
Constitutional Carry
No
Constitutional carry is not allowed in Colorado.
No Weapon Signs Enforced
No
"No Weapons" signs are not mentioned in Colorado concealed carry laws. There are no legal penalties for entering a private property or business that has posted these signs. They have no force of law unless they are posted in areas that are mentioned by the law as being off limits.
Must Notify Officer
No
Colorado concealed carry laws have no legal requirement for a person to tell law enforcement they are carrying a firearm. The law does state that you must carry your permit, together with valid photo identification, at all times during which the permittee is in actual possession of a concealed handgun and shall produce both documents upon demand by a law enforcement officer. The Law 18.12.204
Additional Resources
Colorado Concealed Carry Laws
Colorado Open Carry Laws
Colorado Gun Permit Laws